The Learning Continues at TJ

Thanks to our exceptional faculty, TJ students didn't miss a beat when it was time to resume classes after spring break. The faculty worked hard through the break to transform the lessons they planned to teach in the classroom into lessons that can be learned remotely. Nearly every day, we hear of "unprecedented" developments in the world around us, and moving the entire TJ program to a distance learning platform was certainly unprecedented. Thank You to the caring and committed faculty members who made it possible to start the 4th Quarter at TJ on time for all students, even though our campus is temporarily closed. From the complete Early Childhood program in Pre-K and Kindergarten, to the full Upper School program including Advanced Placement classes and college planning, TJ students are staying engaged with their teachers. Here's how:
A modern learning management system:
We are committed to maintain the high-quality college-prep liberal arts program our students and parents have come to expect, and online classes since March 23 have included all of the Math, History, English, Science, World Language, Music, Art, and P.E. classes that are part of the program at every grade level. The examples below represent just a handful of the hundreds of lessons our teachers have delivered in the first three weeks of our distance learning program:
Mrs. Lankford and Ms. Vu host a live video class with the TJ 1st grade students.
Ms. Myers teaching her Pre-K students a science lesson.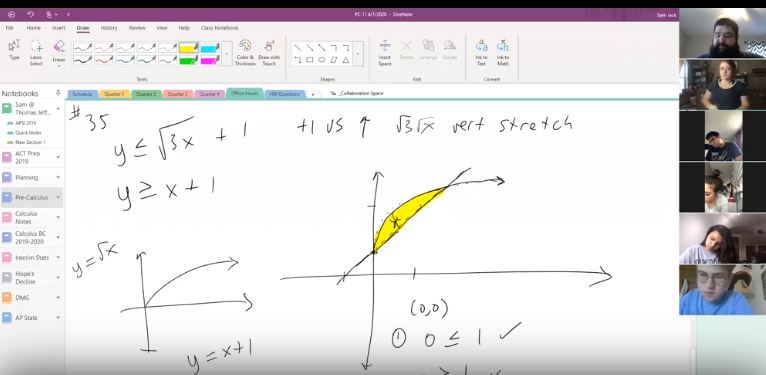 Mr. Jack holding office hours for a few Pre-Calculus students.
Ms. Lewis teaching 7th grade Latin students declension.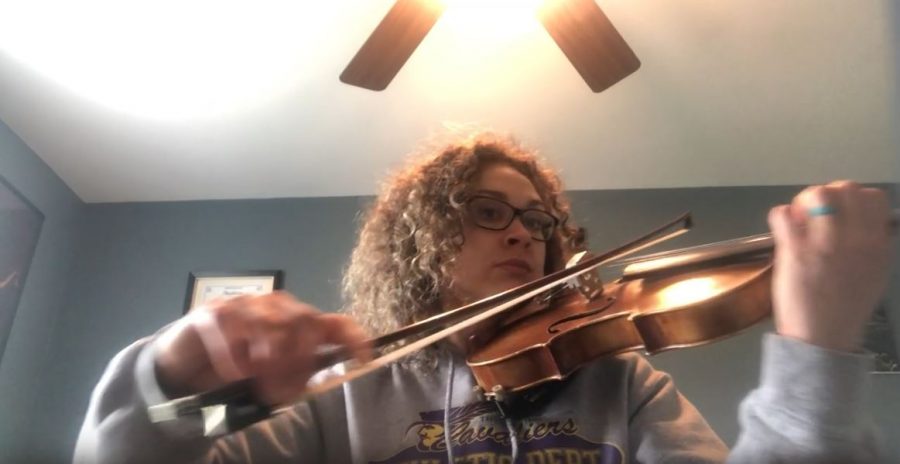 Mrs. Cutler teaching her 3rd-5th grade strings students some bowing techniques.
Ms. Fledderman teaching 6th graders about virus and bacteria replication cycles.
Upper School vocal ensemble students gathering for a virtual practice session.