Destination Discovery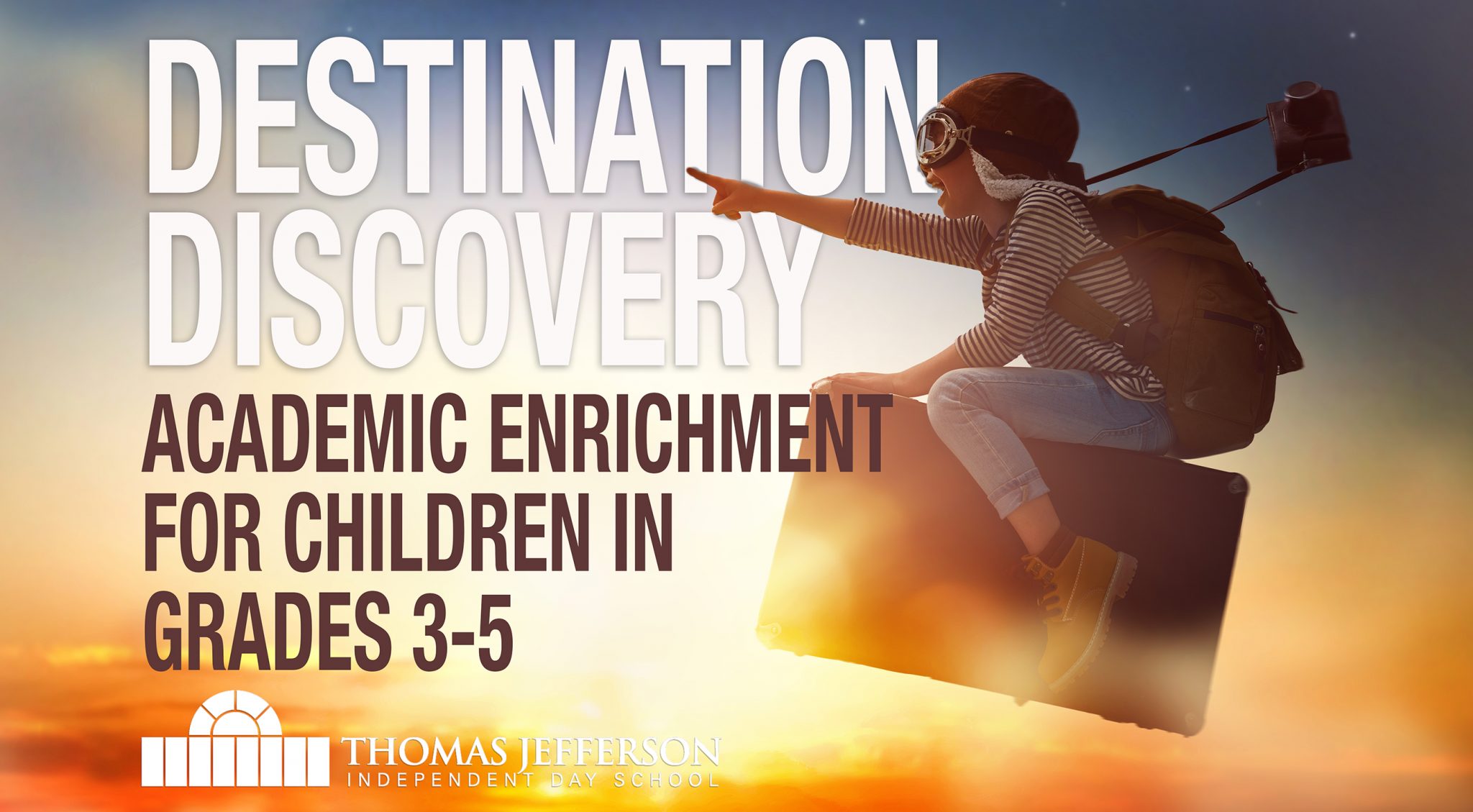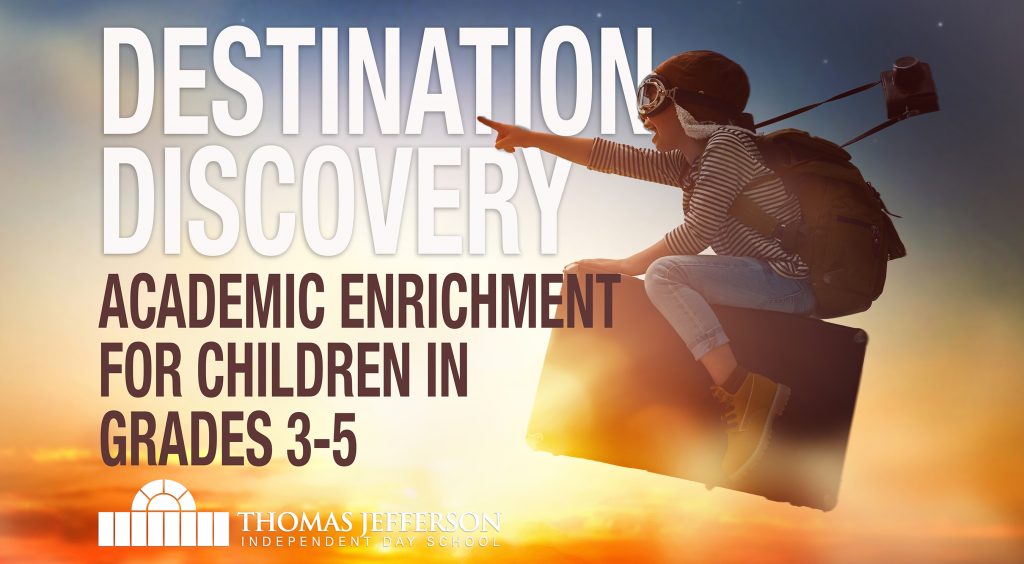 Enrichment opportunities for curious children in grades 3 – 5
Do your children love to learn? Do you wish to open up their eyes to the world around them? If so, join the TJ faculty for this exciting enrichment series where students explore, discover, and dream. Open to all students in the Four-States area.

Sessions for Saturday, Feb. 8, 9 a.m. – Noon:
Making Myths Modern
Rick Riordan, J.R.R. Tolkien, and C.S. Lewis have all turned ancient myths into famous modern stories. You could too! In this course, we will explore the worlds of fantasy in famous literature and examine several myths that these famous authors drew from. This course will include analyses of famous fantasies, discovery of myths and these stories' roots, and writers' tips to help your child become a better storyteller and writers.
STEM and Robotics: Engineering New Play Spaces
Students will explore coding and programming challenges using robots in our robotics lab. They will collaborate, build, problem-solve, and explore computational thinking and engineering activities that apply STEM concepts. Students will tackle different challenges that include building and programming.