Destination Discovery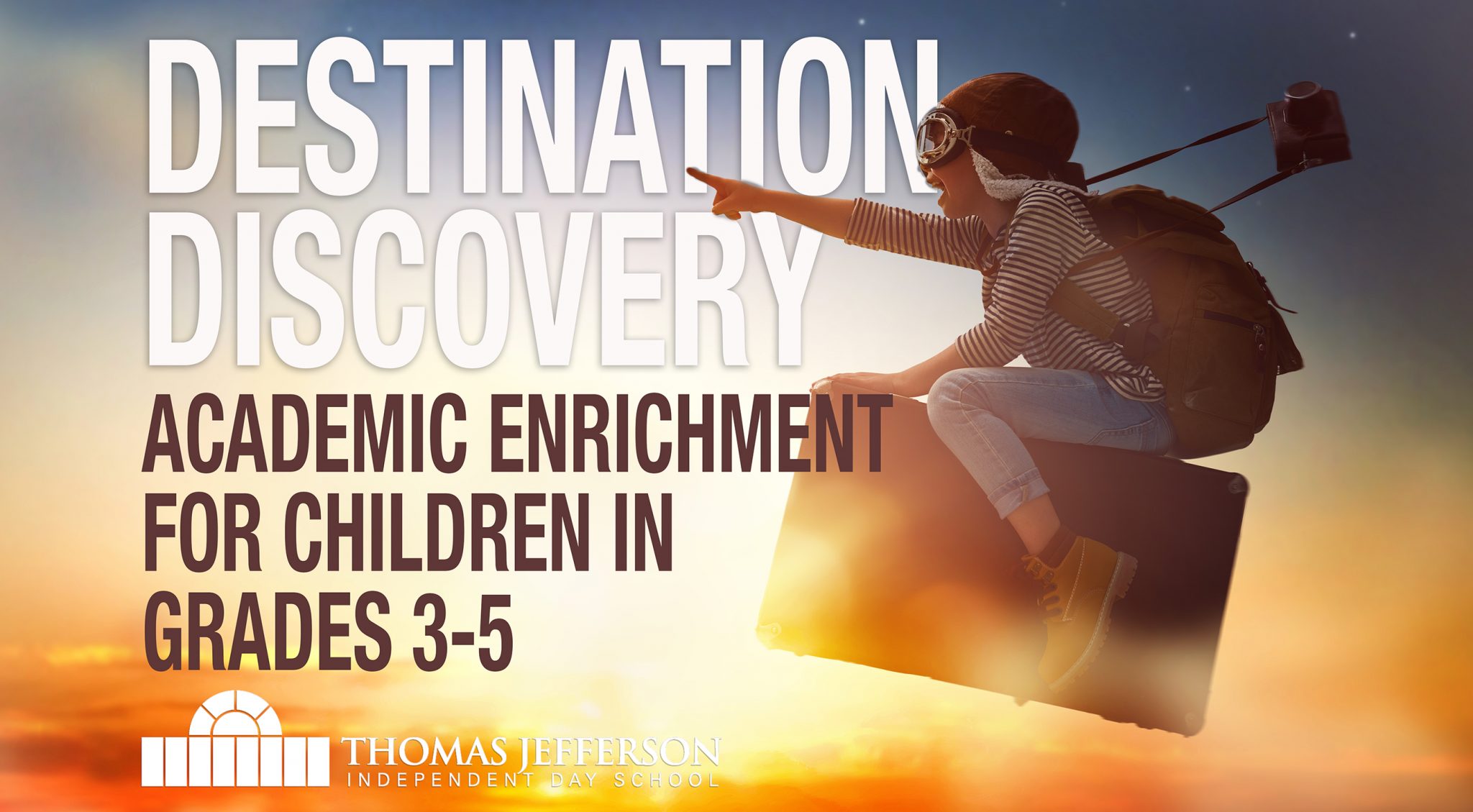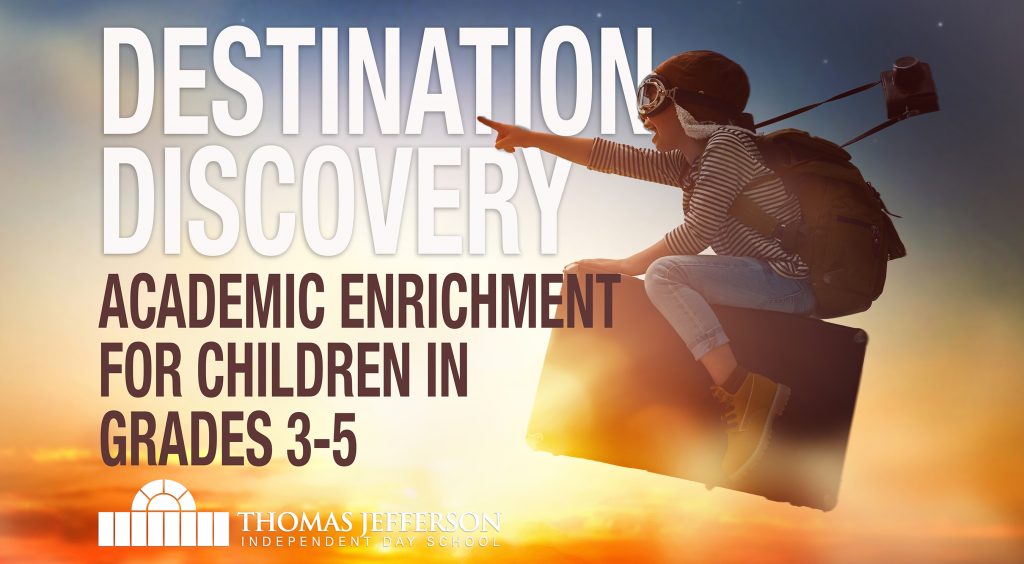 Enrichment opportunities for curious children in grades 3 – 5
Do your children love to learn? Do you wish to open up their eyes to the world around them? If so, join the TJ faculty for this exciting enrichment series where students explore, discover, and dream. Open to all students in the Four-States area.

Sessions offered for Saturday, Nov. 23, 9 a.m. – Noon:
Ancient Egypt: Myth, Magic, and Mystery
What do sundials, eye makeup, bowling, and breath mints have in common? These were all first used by ancient Egyptians! Lasting from about 3000 to 700 BC, ancient Egyptian culture is one of the longest standing cultures in human history. In this class, students will learn about ancient Egyptian geography, culture, practices, and religion. They will also examine various types of architecture from different dynasties, discover ancient Egyptian technologies, and even chisel out some of their own hieroglyphics.
Explorations in World Music: German Language and Culture
In this class, students will explore various aspects of German culture through folk songs. Students will deepen their understanding of the components of world cultures, from traditional clothing and dance to geography and history, focusing on German-speaking regions of Europe. Throughout the class, students will engage in musical activities, such as singing, dancing, and movement, that will serve as an introduction to the German language.
STEM and Robotics: Engineering New Play Spaces
In this class, students will explore LEGO coding and programming challenges. They will collaborate, build, problem-solve, and explore computational thinking and engineering activities that applies STEM concepts. Students will tackle different playful challenges like motorizing a LEGO treadmill to get a full heart charge. Then students will work together to create an obstacle course.