TJ STUDENTS EARN NATIONAL RECOGNITION FOR AP EXAM SUCCESS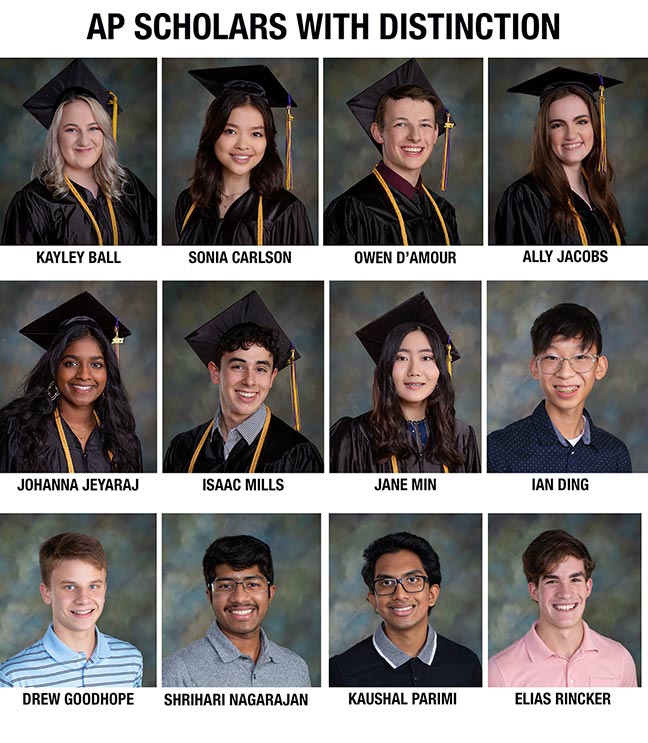 Congratulations to the 28 Thomas Jefferson Independent Day School students who were recognized for exceptional performance on Advanced Placement exams this year. At TJ, 37 of the 63 students who took AP Exams in May earned designation as AP Scholars. The AP Program recognizes high school students who have demonstrated outstanding college-level achievement through AP courses and exams with the AP Scholar Awards. The awards are acknowledged on all AP score reports that are sent to colleges after the award has been conferred.  TJ offers 18 AP courses which students take primarily during the junior and senior years.  Five courses are specifically required of all students, and an additional Advanced Placement laboratory science is required.  Most graduates take at least seven AP courses during their studies.  All students enrolled in an AP course, regardless of their course grade, are encouraged to sit for the AP exam.
May 2021 Testing Period:
• 63 of 63 eligible TJ students took 175 AP exams in 17 subjects.
• TJ students recorded an 82 percent overall pass rate (national average: ~60 percent)
• 28 of the 37 eligible juniors and seniors earned designation as AP Scholars.
"A high score on an AP test is indicative that you're going to succeed at the college level. AP is a rigorous, intellectually rich course. It does approximate the best of what is going on in colleges."
— Owen Astrachan, Professor of Computer Science, Duke University
AP Scholars with Distinction
These students earned an average score of at least 3.5 on all AP Exams taken, and scores of 3 or higher on five or more of those exams: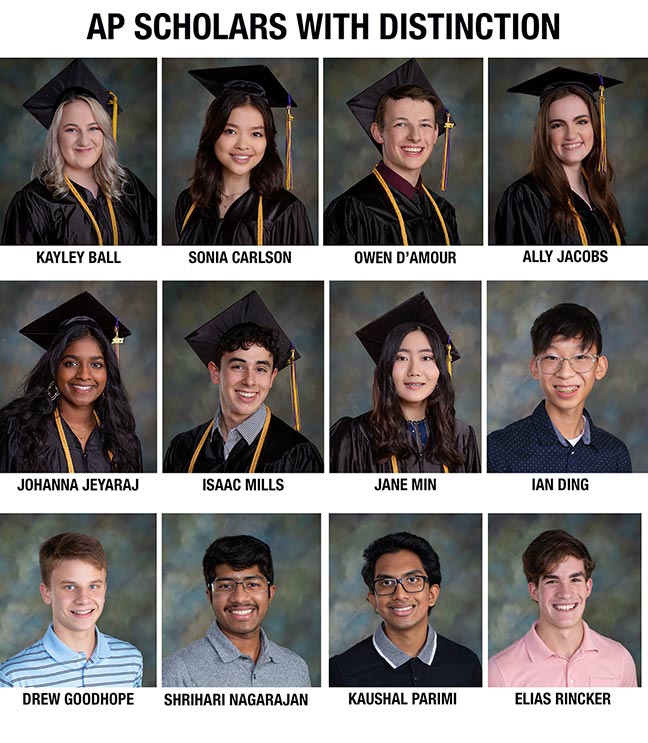 AP Scholars with Honor
These students earned an average score of at least 3.25 on all AP Exams taken, and scores of 3 or higher on four or more of these exams:
AP Scholars
These students earned scores of 3 or higher on three or more AP Exams:

"One of the best standard predictors of academic success at Harvard is performance on Advanced Placement Examinations."
— William R. Fitzsimmons, Dean of Admissions and Financial Aid, Harvard University