TJ STUDENTS EARN PERFECT SCORES ON ACT
Congratulations to the four Thomas Jefferson students who earned perfect scores of 36 on the ACT this year. Seniors Phoenix Wade, Samantha Seto, Nat Curtis, and Junior Emalee Ro all earned the top composite score possible on the ACT.  Phoenix was also named a National Merit Scholarship Program semifinalist for her performance on the PSAT, and Samantha is a National Merit Scholarship Program commended student. Fewer than 0.3% of the students who took the ACT this year earned a perfect score of 36. The ACT, like the SAT, is used in college admissions, and the test has four sections: English, math, reading and scientific reasoning.   
Watch the news that aired on KOAM and FOX-14 Nov. 1 and 2: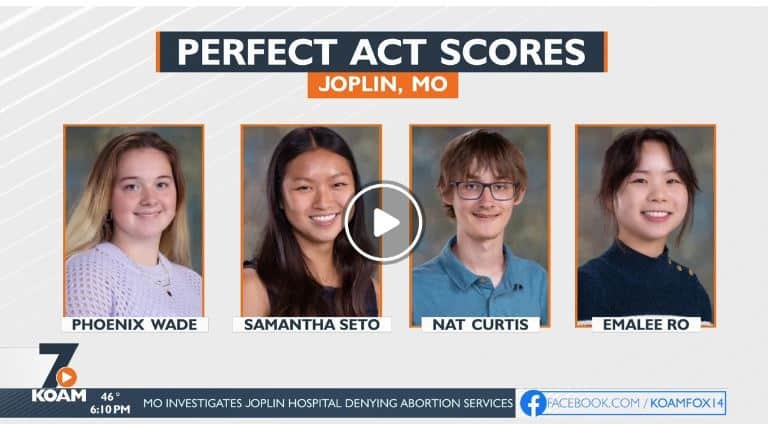 The average ACT score for TJ's Class of 2023 is 30 and that is also the average composite score for the last five years of TJ graduates.  Standardized college admissions test like the SAT and ACT are also used by colleges and universities to help determine merit-based scholarships. Students can earn automatic scholarships based on their ACT scores.  An increase in just one or two points can mean additional thousands — or tens of thousands — of dollars in merit-based automatic scholarships.
See several examples of automatic merit-based scholarships for various ACT scores here.